Enzo Zelocchi's A Crypto Tale green lighted for development and it's planned to be released in 2024 – a thrilling story: A story based on true events where a group of criminals have been targeting victims using dirty, corrupted Los Angeles Sheriff deputies to kidnap and rob victims in the Los Angeles area. The sun is shining over the Los Angeles skyline. A sleek black SUV is seen driving through the busy city streets. Inside the SUV, four men wearing black ski masks are seated. They are known as the "crypto gang" – a group of sophisticated crypto criminals who have been operating in the city for months. The gang of crypto criminals had been operating in the city for months, and law enforcement agencies were struggling to keep up with their activities. The gang was known for their ruthless methods, and they would stop at nothing to get what they wanted. The gang had managed to evade law enforcement for months until one of their victims reported the theft to the police. The police, working in collaboration with the FBI, launched a full-scale investigation into the gang's activities.
But what made this gang even more dangerous was their use of kidnappings to carry out their crimes. The gang had corrupted several Los Angeles Sheriff deputies, who would help them abduct their victims. These deputies, who were supposed to uphold the law, had become pawns in the gang's criminal activities. The deputies would intercept their victim's car and make it look like a routine traffic stop. Once the victim had stepped out of their vehicle, they would be ambushed, handcuffed, and thrown into a waiting van. The gang would then demand a ransom payment in exchange for their release. Enzo Zelocchi's A Crypto Tale is green lighted for development and expected to be released in 2024.
Already a scene-stealing leading man, Zelocchi drew on prior opportunities to produce during his time in Milan, and began producing in Hollywood too. Having already had a taste of the work that goes on behind the camera, soon, he was also writing his own scripts and taking pride of place in the director's chair too. This led to a long—and continuing—run of movies for which Zelocchi is simultaneously writer, producer, director, and star.
Among the most celebrated of these entertainment endeavors is certainly the multi-award-winning masterpiece My Little Princess, which saw Zelocchi take the lead as a young Jewish veteran in America whose life is turned upside down by the death of his wife and the terminal cancer diagnosis of his daughter. Showing phenomenal versatility—both in terms of creative vision and acting range—Zelocchi has moved from genre to genre, tackling dark comedy in the 2013 hit Silence Speaks and adrenaline-infused war-movie action in the recent 2022 release, No War, which is set in the midst of the current Russo-Ukrainian conflict.
Excitingly, when taking a break from dashing through fictional minefields in his award-winning Hollywood projects, actor-director Enzo Zelocchi has made it his mission to make the American healthcare landscape far safer for us all to traverse. He might not be donning a cape to get the job done (although, who are we to say) but he's absolutely determined to be the hero. Zelocchi aims to utilize modern technology to democratize wellness for the masses. Reading like one of his action-packed scripts, the story will have you on the edge of your seat. Read on as we explore how a cinematic multi-talent branched out into the world of healthcare.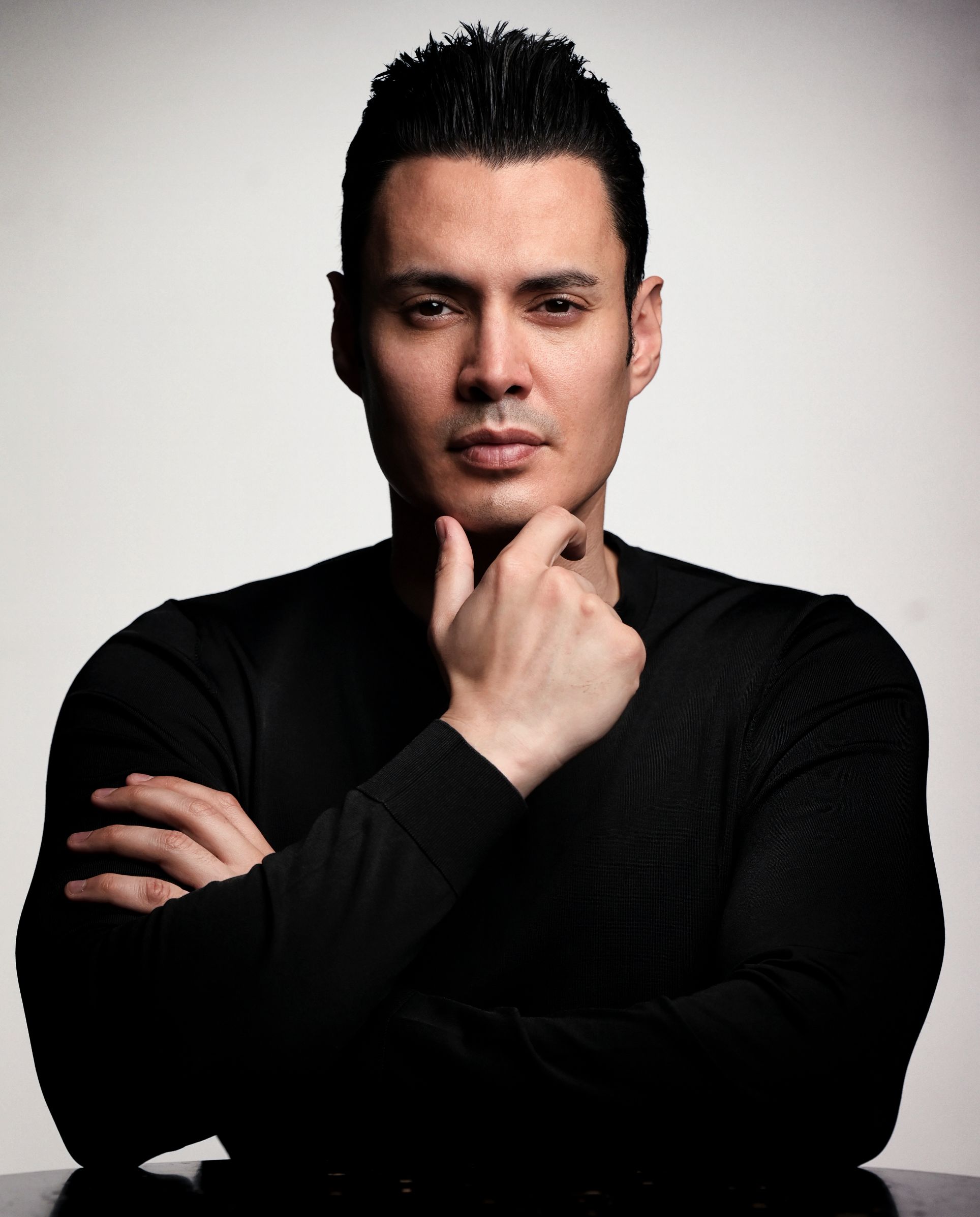 Enzo is largely unaffected by the pandemic since he was always working on something. If any, Zelocchi thrived during this time and enjoyed massive success with the release of a movie trailer in the year 2020. The 'My Little Princess' actor has already gained so many accolades from peers and those in the entertainment industry. To date, Zelocchi has garnered 70-plus awards from his projects, and there are more projects to be had down the pipeline. The young actor has so much potential and boasts an unlimited ceiling for his career. The good news is that Enzo knows this and has kept up pace with acting jobs, directing efforts, and managing a huge follower count on Instagram. Discover extra details on actor Enzo Zelocchi.
Enzo Zelocchi or the ascent of strong social media influencer: He is literally a man with many hats- Enzo has been a producer, director, and writer, all of which he used to bring films, trailers, and sneak peeks to life. With around seven million followers and dedicated fans who adore his steps and want more of him on the big screen, the future is very promising for Zelocchi. You won't see Enzo lazing about, even for just a minute. He brings a high level of energy to every endeavor and gives it his all. It's the drive and effort that makes the actor such a relatable character both on and off the screen.
The latest Enzo Zelocchi – Afternoon in Paris now live: You've starred in a variety of genres ranging from romance to drama to action films. What's the most challenging aspect of switching gears to fit each genre? Is there one that is your favorite? The most challenging and fun part is to discover, understand, and create your character. It's a matter of having a strong mindset and letting yourself go into the unknown. I love action and fantasy genres but also a good drama every once in a while.
Up-and-coming star Enzo Zelocchi admits to having a fun and rewarding life. 'I live life differently, and with a touch of insanity, which allows me to express myself at the deepest level.' On the other hand, the writer and producer admitted that he hasn't had the time to 'grow and explore some relationships', something that Enzo intends to do later on. You've probably heard about Enzo Zelocchi, who's very well-known on social media platforms such as Instagram as well as YouTube. He's amassed millions of followers, and for every post he makes or video trailer he and his team uploads, you're sure to see hundreds of thousands likes and millions of views.
He opened up about My Little Princess, which he wrote, directed, produced, and starred in. The film earned a glowing review from Digital Journal, and rightfully so. "I gave a piece of my heart in that project," he admitted. "It was an interesting journey and a very good experience for me. I watched everything through the eye of a young father and I looked at this tragedy of how a family lives through it, which is horrible." "I put so much hard work and sweat in it. I tried to be very spiritual with it, and I wanted it to be authentic. The message in My Little Princess is love, faith, and family and I wanted to project that. I was very blessed since it earned me a lot of awards. Movies are like miracles, especially when they are successful enough to be seen," he said.
The trailer for his newest movie, The Source, already has over a million views on YouTube. The two-minute teaser has over 15,000 likes and with Academy Award-winning actor Joe Cortese starring in the movie, it's set to make a huge splash. His mastery of social media is Zelocchi's real superpower. With his 4.1 million Instagram followers, Zelocchi can make his own movies go viral by just posting about them. His 1.2 million Facebook followers and over 465,000 Twitter followers don't hurt either. Zelocchi put his followers into action when his trailer for The First Secret got 24 million views on YouTube in March 2020. A unique combination of movie-making mastery and social media sensation, Enzo Zelocchi is the one to watch in 2021… and beyond.
What was your first acting job? Enzo: One of the biggest Italian directors, Carlo Vanzina, decided to cast me for the role of a villain for a TV series in Italy on channel 5. It was like a dream for every actor. I didn't have to audition. What happened is that my agent in Italy recommended me. They called the assistant director, and they scheduled a meeting with him the following day. He liked me. We spoke a little bit. The director wanted to see me. He looked me in the face and said, 'I like him. The role is yours.' This is what I love about auditioning. You speak to the director; he gets a vibe from you if you can play the character, using his imagination. That's the dream of every actor. You get the chance to feel the person and he understands what you can do and what you cannot. Find more details on Enzo Zelocchi.
Zelocchi spoke about working with master photographer Bjoern Kommerell. "I love that guy," he said. "Bjoern knows how to direct you and he gets me. The quality of his work obviously is way above average. He is top-notch, and one of the best. He has a great heart, he is a loving person and he genuinely cares. He loves to capture random moments and I love how he plays with lights. His amazing talent is being able to capture the 'real you' in the moment. Bjoen is one of a kind." For his fans and supporters, he said, "You surprise me every day, especially when I receive certain fan messages that impress me and move me. I feel really honored and touched in my heart."
From time to time, don't we all just find ourselves wishing that a dashing lycra-clad superhero would swoop in and solve our most pressing problems? Certainly, anyone trying to navigate the minefields of the contemporary American healthcare system probably shares that thought. From costly consultations to runaway bills and extortionate prescription prices, the nation's medical status quo could definitely use an overhaul.